2015 Vancouver Symphony Orchestra Spring Festival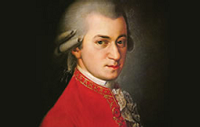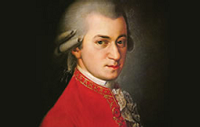 April 10-18, 2015
The 2015 VSO SPRING FESTIVAL focuses on the music of the greatest composer who ever lived, and one of history's greatest creative geniuses: Wolfgang Amadeus Mozart.
CONCERT SCHEDULE
Amadeus, The Movie
Friday, Apr 10, 2015 @ 7:30PM
Winner of 8 ACADEMY AWARDS (including Best Picture), director Milos Forman's Amadeus chronicles the imagined story of Mozart and Salieri.
Mozart and Salieri
Saturday, Apr 11, 2015 @ 8:00PM
Rimsky-Korsakov's one-act, two-scene opera Mozart & Salieri follows the (almost certainly untrue) legend that Salieri poisoned Mozart (also the subject of the film Amadeus), with glorious music that quotes Mozart's Don Giovanni and Requiem throughout the score. This is followed by the first of Mozart's glorious three last symphonies, written in an extraordinary three-month burst of creativity in 1788.
The Legend of Don Juan
Monday, Apr 13, 2015 @ 8:00PM
The legendary lover Don Juan (Don Giovanni) has been the subject of many musical portrayals, but none so powerful as Mozart's opera, and the epic tone poem of Richard Strauss, a composer who worshipped Mozart as a compositional god, and whose music was greatly influenced by the Mozart. The great G minor symphony of Mozart brings this concert's tale to an emotional close.
Jupiter!
Thursday, Apr 16, 2015 @ 8:00PM
'Papa Haydn' was the early classical-era musical master who influenced all composers who knew him or heard his work. Mozart seemlessley picked up the torch passed to him from Haydn, and elevated the art form to unprecedented heights.
The Great Requiem
Saturday, Apr 18, 2015 @ 8:00PM
Tchaikovsky was yet another great composer influenced by the music of Mozart, and his Suite No. 4 in G Major consists of four orchestrations of piano pieces by Mozart, written to commemorate the 100th anniversary of Mozart's opera Don Giovanni. The concert, and the Festival, concludes with one of the most profound pieces of music ever written, Mozart's tragically-unfinished Requiem. The great Requiem Mass was indeed a requiem for himself, as the composer gravely predicted shortly before his death, and it provides an appropriate and deeply emotional finale to the 2015 Spring Festival.
Please call VSO Customer Service at 604.876.3434 to order your Festival Pass. Tickets to individual concerts are also available.
Venue: Vancouver Symphony Orchestra
Location: Orpheum Theatre
Address: 601 Smithe Street, Vancouver, BC V6B 5G1
Phone: 604-876-3434
For more information please visit http://www.vancouversymphony.ca/festivals/14VSF/